Justice secretary plans development of second super-prison at Feltham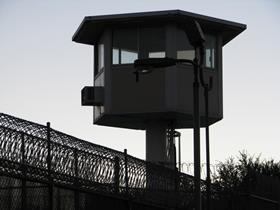 The government has given the green light to build a £250m super-prison in Wrexham and is planning another project in Feltham, west London, as part of a shake-up of the prison estate.
Today, justice secretary Chris Grayling announced that the Wrexham super-prison would go ahead and that he planned to close four older prisons across the country.
He said the Wrexham project would provide a "real boost to the local economy".
Grayling added: "This is the latest part of our plan to modernise our prisons, bring down costs, but to make sure that by the next election we still have access to more prison places than we inherited in 2010.
"The Feltham site in West London is a very large one, and is an obvious option for a major new project to help meet the challenges we face in London and the South East.
"Of course the reorganisation of our prison estate which we are undertaking means some difficult decisions – but we have to make sure that we have modern, affordable prisons that give the best opportunity for us to work with offenders to stop them committing more crimes when they leave."
He also said that The Verne prison will be converted into an immigration removal centre and the Warren Hill young offenders institution will be converted to hold adult male prisoners.
He said the prisons that would close were: Blunderston, Dorchester, Northallerton and Reading.