Ministers to consider what action to take against building owners who take no action to remove unsafe cladding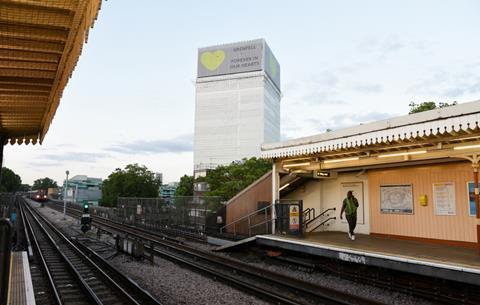 The government has announced today that it is to spend £200m to fund the removal of unsafe aluminium composite cladding (ACM) on private sector residential tower blocks.
Ministers have been under pressure to get a grip on the removal programme in the wake of the Grenfell fire two years ago after it emerged that around 170 high-rise towers in the private sector still had dangerous material present, versus only 23 in the public sector.
James Brokenshire, the communities secretary, said he was "calling time on reckless building owners who have refused to take action".
Brokenshire said the £200m move had been taken after private building owners had failed to take action and tried to offload costs onto leaseholders.
The government said as a condition of the funding it would demand building owners "take reasonable steps to recover the costs from those responsible for the presence of the unsafe cladding".
Private developers and freeholders had been "too slow to act" and leaseholders had been "threatened with significant, often unaffordable, costs resulting in delays".
Earlier this month Labour MP Rushanara Ali accused the government of not taking tough action against owners of residential towers fitted with unsafe ACM cladding.
Ali, the MP for Bethnal Green & Bow in east London, said while the government was working to safeguard social sector buildings it was doing little to reassure those living in more than 200 privately-owned high-rise residential towers fitted with unsafe ACM cladding.
Building owners will have three months to access the funding, and the government said it would "look carefully at those who fail to remediate and consider what further action can be taken".
Prime Minister Theresa May said it was of "paramount importance" that residents were able to feel and be safe in their homes.
"That's why we asked building owners in the private sector to take action and make sure appropriate safety measures were in place.
"And we've seen a number of private building owners doing the right thing and taking responsibility, but unfortunately too many are continuing to pass on the costs of removal and replacement to leaseholders.
"Today I can confirm we will now be fully funding the replacement of cladding on high-rise private residential buildings so residents can feel confident they are secure in their homes."