RIBA competition eyes earthquake-resistant, feng shui-compliant symbol of Britishness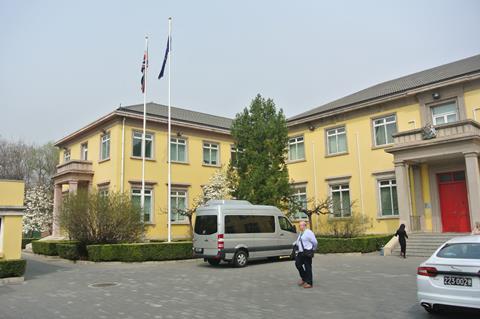 The Foreign & Commonwealth Office has launched a design competition to find architects for a new residence for the United Kingdom's ambassador to China.
It said the project was an "opportunity to showcase a design that fully reflects Britain and its values" and required a "practice of the highest calibre".
Organised by RIBA Competitions, the bid will be decided by a competitive interview process and forms part of a wider scheme of redevelopment work for the nation's embassy in Beijing, which is one of the capital's larger diplomatic compounds and dates from the late 1950s.
The project team for that work has yet to be named – although RIBA said it was likely to be finalised before the architect for the ambassador's residence was picked.
According to competition documents, proposals are sought for a new home within the grounds of the existing British Embassy – and they will need to meet both local height restrictions and seismic resilience standards. The documents said the new residence was anticipated to be in the region of 1,100sq m and would effectively be a "mini hotel".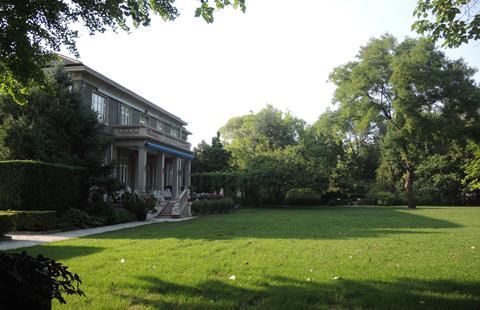 Despite calling for a design that showcased Britain and its values, the FCO said the winning proposals should be "easily maintainable in Beijing" and should respect "Chinese sensitivities", such as feng shui.
"The FCO do not want to have a building which does not respect those 'rules'," the document noted.
"Experience of previous work for the design and delivery of similar buildings in Beijing, China or the Far East generally may be an advantage."
FCO director of estates Tony Whitehead said the new residence would provide a platform for the UK ambassador to project Britain's global influence.
"Upgrading our residence has been a long time in the planning, and I hope this competition generates an exciting array of architectural designs that will help the UK stand out in China," he said.
Expressions of interest must be submitted by August 8.