The government has also expanded the variety of housing that can be built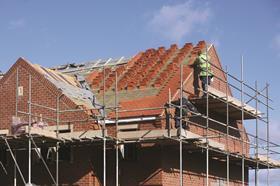 Housing providers can now apply for a chunk of the government's £7bn affordable housing fund.
Communities secretary Sajid Javid has unlocked the finance as part of the government's incentive to get more housing built.
Additionally the government has confirmed an expansion of the variety of homes that can be delivered under its programme.
The tenures now include Affordable Rent, Shared Ownership and Rent to Buy, which will be let with rents set at 80% or below the local market rent for a period. This will allow tenants the opportunity to save for a deposit and then the option to buy their current home.
Communities secretary Sajid Javid: "Our newly expanded affordable housing programme, turbo-charged by a multi-billion pound investment, will allow housing associations to build more homes in places where they are most needed, particularly for families who are just about managing.
"By encouraging the delivery of more homes under a variety of tenures, we can create a housing market which truly works for everyone, meeting the diverse housing needs of this country."
Homes and Communities Agency chairman Sir Ed Lister said:"The HCA is leading the government's drive to increase the scale and pace of delivery of housebuilding. The expanded affordable housing programme will help us continue to work with both housing associations and developers new to this area of the housing market to increase the availability of affordable homes."