Countries including Brazil, South Africa and Vietnam being targeted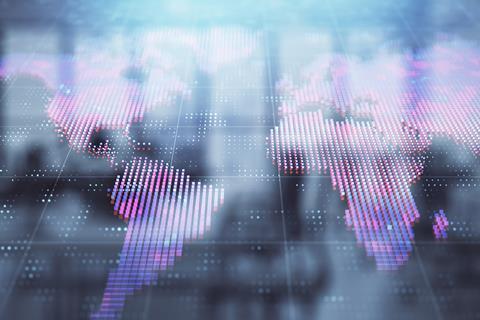 More details have emerged about the government's plan to export the UK's digital construction expertise.
Last week Building revealed it has been holding a series of meetings with several construction businesses, including Gleeds and Mace, about exporting the UK's know-how in smart construction.
The Department for International Trade (DIT) told Building the work is being delivered through the Prosperity Fund's Global Infrastructure Programme – a £25m initiative led by the Foreign and Commonwealth Office.
The four-year programme, which is running until 2021, aims to develop the capacity of middle-income countries to carry out major infrastructure projects.
The six countries involved in a pilot scheme to develop training programmes in BIM and other digital construction techniques are Brazil, Colombia, Indonesia, Mexico, South Africa and Vietnam.
It is expected that further pilot infrastructure projects will be carried out in a future phase of the programme in Colombia, Indonesia and Vietnam.
A DIT spokesperson said: "The international adoption of BIM standards is opening up commercial opportunities for UK businesses.
"The government is working closely with industry to raise awareness of these opportunities and to encourage and support UK businesses in realising them."
Jason Millett, the boss of Mace's consultancy business, said: "The DIT is pushing forward a very positive agenda around exporting UK engineering, digital construction and infrastructure expertise all over the world.
"The UK has one of the most developed construction and infrastructure sectors in the world. That presents a fantastic opportunity to take a global lead on BIM, DFMA [design for manufacture and assembly] and other digital construction technology and providing a huge boost for the UK economy."
The DIT is working with the Centre for Digital Built Britain (CDBB) about these export opportunities. The CDBB has already created regional hubs in Europe, Asia and Latin America.