Integrated Rail Plan also expected to unveil details for Northern Powerhouse Rail initiative
The government's plans for the northern branches of HS2 and Northern Powerhouse Rail are set to be revealed before Christmas.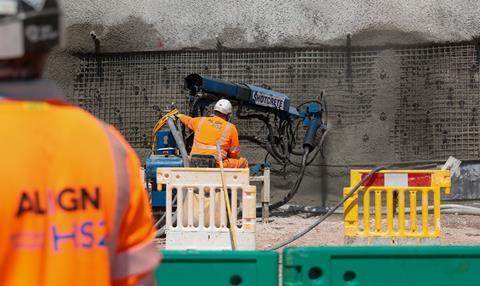 Newly published minutes from a recent meeting of the HS2 board have revealed that the Integrated Rail Plan (IRP) report will be out before parliament breaks this year.
The report will focus on the delivery of both phase 2b of HS2, which covers the Crewe to Manchester and West Midlands to Leeds stretches of the railway, and Northern Powerhouse Rail (NPR).
It is understood that the overall funding package for HS2 may be reduced as part of the IRP with part of the funding diverted to NPR, to deliver the infrastructure the two schemes will share.
There have been concerns by some that HS2 is looking to abandon the eastern leg of the project after it launched a consultation about design changes for the western arm in October.