Great Portland Estates updates on development pipeline ahead of AGM.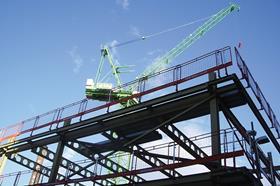 Great Portland Estates (GPE) has said it has six projects in its pipeline with potential start dates within the next two years.
The near-term developments cover 549,900 sq ft of space and capital expenditure of £212m, the firm said in a trading update ahead of its annual general meeting.
The pipeline includes 148 Old Street, which the firm achieved vacant possession of in May and plans to commence strip out works in August to turn the building into high quality office and retail space. Completion is scheduled for summer 2017.
A planning application for refurbishment of Mortimer House, W1, has also been submitted and a planning application for 76 Oxford Street is due to be submitted in the coming months.
GPE added that it has a "major development opportunity" from an additional 12 uncommitted pipeline schemes totalling 1.3m sq ft.
Toby Courtauld, chief executive, said: "London's economy continues to grow, supporting good levels of demand for the limited quantity of available office and retail space, particularly in our core West End market. As a result, our outlook remains positive: we can expect healthy tenant interest to generate both pre-lettings and higher rates of rental growth compared to last year; our expanded development programme will continue to deliver attractive returns for shareholders; and our balance sheet strength will allow us to exploit our many portfolio opportunities to the full."
The firm is currently committed on six schemes all in the West End, which are due for completion in the next two years, including the 408,800 sq ft mixed use development at Rathbone Square where GPE is about to commence work on the superstructure and market for the office space.
GPE has also internally appointed Andrew White and Marc Wilder to the executive committee as development director and leasing director respectively.