Listed landlord signs deal with regeneration specialist Sigma to pursue private rented development opportunities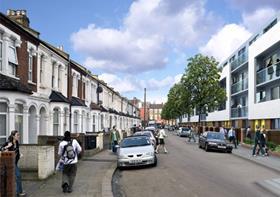 Grainger has unveiled plans to create a large-scale portfolio of new build, private rented properties across England's major cities after signing a deal with residential and urban regeneration specialist Sigma Capital Group.
Under the agreement, the listed residential landlord has the exclusive option to acquire development opportunities of 100 units or more sourced by Sigma in English cities outside of London, over an initial four year term.
Grainger expects to fully own the initial developments sourced by Sigma, although it has said it may also seek in the future to syndicate its investment to third party investors.
Grainger will individually appraise each development opportunity with Sigma. The two companies are looking to progress a number of sites that have already been identified.
Sigma, in addition to sourcing development opportunities, is expected to act as development manager on the majority of projects and will earn a profit share on each development, split into a sourcing fee and a development management fee.
Andrew Cunningham, chief executive of Grainger, said the agreement would enable both companies to capitalise on both Sigma's "excellent relationships" with local authorities and housebuilders and Grainger's track record in managing residential property.
Graham Barnet, chief executive of Sigma, said: "The partnership enables us to accelerate the delivery of large scale private rented sector schemes throughout the UK, particularly in England's major cities outside London.
"We are already appraising our first schemes and look forward to rolling out this programme with our new partner, Grainger, in due course."