Roads ravaged by recent bad weather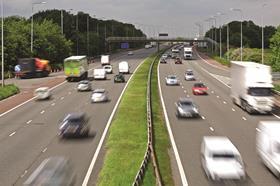 Transport secretary Chris Grayling has promised £100m to help local authorities to fix potholes and other damage caused by recent extreme weather.
The money will help repair almost two million potholes as well as help protect the roads from any future severe weather.
Transport secretary Chris Grayling said: "We have seen an unusually prolonged spell of freezing weather which has caused damage to our local roads.
"We are giving councils even more funding to help repair their roads so all road users can enjoy their journeys without having to dodge potholes."
This is on top of the £75m in government funding already given to councils from the Pothole Action Fund this year, as well as the additional £46m boost for highways authorities announced just before Christmas.
Devon county council has already been allocated £2.5m to repair the A379 which was badly damaged by this month's Storm Emma.