Renewable Energy Assurance Limited charged with "bias" and "incompetance" in solar market regulation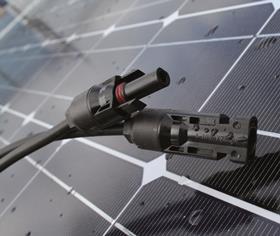 A firm appointed to oversee the Green Deal has been hit with a high court action over "incompetence" and "unfairness" today.
The Renewable Energy Assurance Limited (REAL) was appointed, alongside firm Gemserv, by the government to oversee the Green Deal just last month.
But REAL and its sponsoring trade body the Renewable Energy Association are now facing a claim of bias and unfairness in regulation of the solar industry.
All solar installers are required to register with REAL and abide by its code of conduct.
Crystal Doors and Windows, which also installs solar panels, claims in papers filed with the High Court that REAL subjected it to a protracted complaint investigation and an audit because it is biased against glazing firms entering the solar photovoltaic (PV) market.
The court papers quote a statement by REAL's chief executive, Virginia Graham, in October 2011 when she said: "Having established themselves with aggressive selling of double glazing in the 80's, unscrupulous companies shifted to conservatories, driveways, alarms, and solar thermal in the 90's, and are now trying hard to make their mark in solar PV."
In its court claim the firm alleges REAL acted against its own code of conduct when investigating complaints against Crystal and that it then changed that code of conduct retrospectively to remove its obligation to act fairly.
It also alleges that REAL is not solvent enough to run the scheme, having debts of over £100,000, and has "incompetently managed" its finances.
Crystal seeks a high court declaration to ensure REAL complies with the rules of the scheme and that it pay legal costs to the glazing firm.
In a statement, REAL said: "REAL has been working with both parties to resolve a complaint from a consumer against Crystal Windows and Doors. The complaint remains unresolved.
"During this process, Crystal has started legal proceedings against REAL regarding its administration of the Code. REAL treats any attempt to challenge the consumer safeguards under the Code very seriously and will defend the court proceedings robustly.
"The claim against REAL's parent company, the Renewable Energy Association, misrepresents historic events well-known to members at the time and resolved to their satisfaction."
UPDATE: CLARIFICATION FROM GEMSERV
Since we published our article about the High Court claim issued against the The Renewable Energy Assurance Limited ("REAL"), we have been contacted by Gemserv Limited, and asked to clarify the following points:
Gemserv is the company appointed as Green Deal Oversight and Registration Body, and is the single contracting party with DECC, ultimately responsible for delivering all aspects of the service.
Gemserv is not a party to the high court action brought by Crystal Doors and Windows against REAL.
REAL is a key delivery partner of Gemserv, and Gemserv is confident in REAL's ability to deliver its service to monitor Green Deal participants compliance with the Code of Practice.