Middlewood Locks project is backed by Chinese and Singaporean investment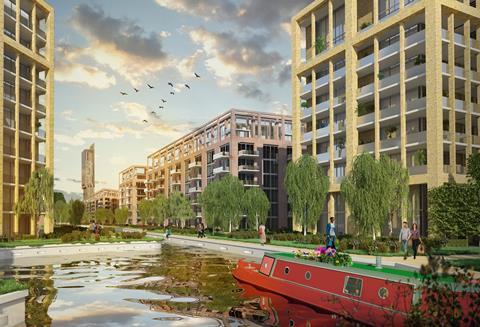 Developer Scarborough Group International has gained planning consent for its £575m Middlewood Locks project at Salford, which is intended to provide 2,000 homes and up to 750,000 sq ft for mixed commercial use.
The company will develop Middlewood Locks, centred on three basins of the Manchester, Bolton and Bury Canal, through FairBriar International, its joint venture with China's Top Spring International Holdings and Singaporean developer Metro Holdings.
Scarborough director Simon McCabe said the award of planning consent was "a real vote of support for our plans to create a new mixed-use community in one of the UK's most vibrant, cosmopolitan and progressive cities".