The masterplan is part of a £1bn investment plan to revamp the University's estate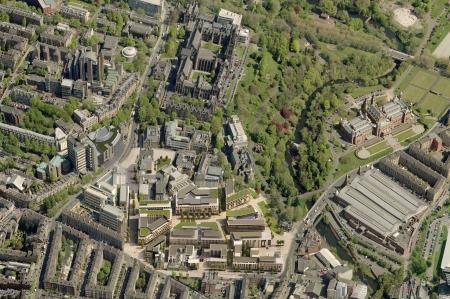 Glasgow University has had its masterplan approved to redevelop the former Western Infirmary site into new teaching, learning and research facilities.
The plans are part of a wider £1bn investment plan that includes refurbishing and improving the rest of the University's estate.
The £430m five-year long first phase of the masterplan from consultant Aecom and 7N Architects will see the clearance of the Western Infirmary Site and the construction of new buildings, which will house a health and wellbeing institute to tackle the public health problems of Glasgow, The Adam Smith Business School and a new base for the University's Arts college.
The second phase is expected to start in 2023 and will deliver new teaching and research space for engineering, an innovation quarter, a building for research into chronic diseases.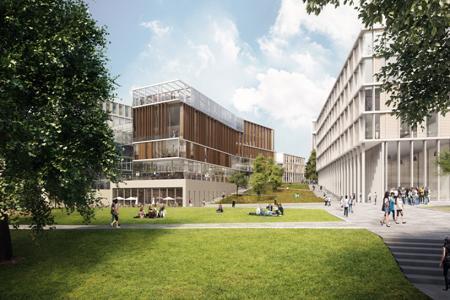 Principal and vice-chancellor Professor Anton Muscatelli, said: "We are delighted that Glasgow City Council has endorsed our ambitious plan which we believe will be a major economic driver for the city and for Scotland as well as underpin this university's world-leading position.
"This will be one of the biggest educational infrastructure projects in Scotland's history and is certainly the biggest development undertaken by this University since it moved to Gilmorehill 150 years ago."
In December Glasgow City council approved the construction of a learning and teaching hub which will link into the Boyd Orr building on University Avenue. It will deliver a 500-seater raked lecture theatre, four flat-floored lecture theatres and 1,000-plus spaces for learning.
Its construction will necessitate the demolition of the current mathematics and statistics building whose occupants will move into a temporary home on the former Western Infirmary site in April.