Anthology wins approval for 316-home east London scheme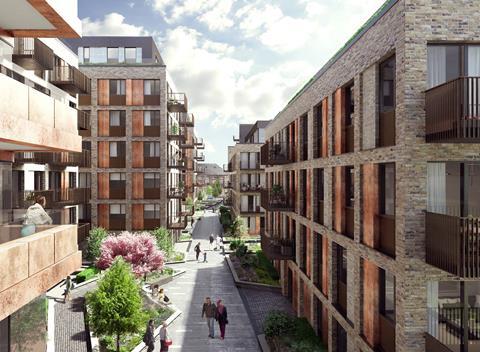 London residential developer Anthology has won planning permission for the transformation of a disused trading estate in Deptford in the east of the city into a major mixed-use development, including 316 homes.
The Rolfe Judd-designed project will provide a mix of one, two and three-bed apartments, 32,000 sq ft of employment space and creative studios, and public open space.
The development, known as Deptford Foundry, will be built on 2.9 acres of brownfield land off Arklow Road.
Mark Dickinson, managing director at Anthology, said: "Deptford has a strong community which is packed full of diversity and rich history so we are proud to be launching the first of Anthology's developments in this area. We are keen to embrace the local characteristics and the history of the former trading estate, previously home to a metal foundry, through the homes being constructed on the site.
"The development will not only provide new homes for the area but also create extra jobs and enhance the public space, which we hope will help boost the local economy. We have been working collaboratively with local residents and Lewisham Council to ensure the full potential of the vacant site is unlocked."