Formal case will be heard if court finds in Friends of the Earth's favour
Friends of the Earth has been granted a hearing at the Court of Appeal as part of its bid to overturn a ruling giving Heathrow airport the go-ahead for expansion.
The High Court said in May that the government's decision to allow the building of a third runway at Heathrow airport was lawful.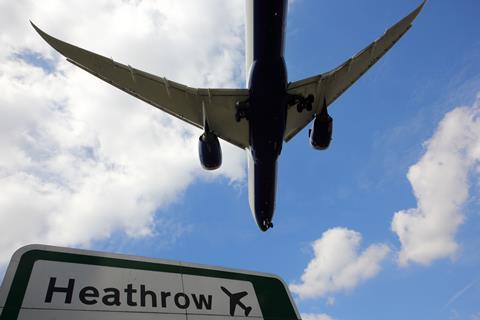 Now the court will hear an application to appeal this decision, on the grounds government has breached its sustainable development duties by allowing expansion.
If the Court of Appeal grants permission in October, it will proceed immediately to a substantive appeal hearing.
This follows legal challenges brought by a number of environmental groups, residents and local councils which were heard collectively by the court in March.
Environmental group Friends of the Earth, represented by law firm Leigh Day, brought one of the legal challenges, focusing on the climate change impact of a third runway.
The group argued that the government's decision to allow expansion was unlawful as it failed to explain how it fitted in with the UK's climate change policy.
It also claimed that the decision breached the Department for Transport's sustainable development duties in failing to consider mitigating climate change for future generations.