Royal Museums Greenwich planning series of projects over next few years
A group of four museums in Greenwich has put firms on notice for an upcoming consultants framework as it readies for an expansion programme.
Royal Museums Greenwich (RMG) is looking for cost consultants, contract administrators, project managers and principal designers for a series of newbuild and refurbishment projects.
The organisation oversees the National Maritime Museum, the Queen's House, the Royal Observatory and Cutty Sark in South-east London.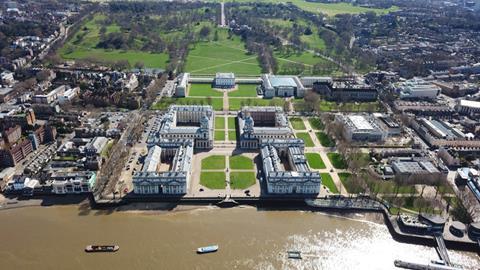 In a prior information notice posted this week, it said the framework will last for the "next few years" with project budgets ranging from £30,000 to more than £2m.
Work will include feasibility studies of projects from RIBA stages 1 - 7, from small temporary displays and exhibitions to new permanent galleries and refurbishments of historic buildings, RMG said.
The notice follows the National Maritime Museum's call for an architect in August to draw up a new vision for the 350-year-old Royal Observatory.
The scheme aims to improve access to the site, which consists of a series of grade I-, grade II*- and grade II-listed buildings dating from the 17th to 19th centuries, and could include a new building.
The new framework will be split into four lots, one for each of the listed services, with bidders able to gain places on all four.
RMG said bidders will be required to have experience of exhibition fit-out, as well as experience of working with museum and heritage clients.
A full contract notice is due to be published on 8 February next year.