Luminaries of architecture and design contribute items for 2012 time capsule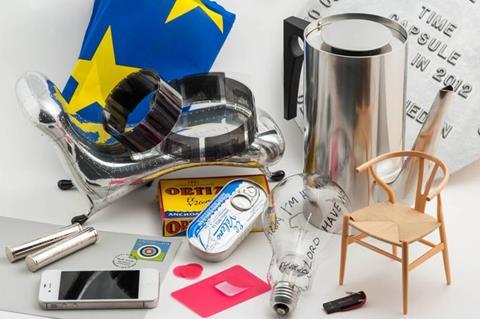 Luminaries of architecture and design buried a hotchpotch of items aimed at providing a snapshot of 21st Century life in a time-capusule at the ground-breaking ceremony for the new Design Museum.
Zaha Hadid, Sir Terence Conran, Norman Foster, and Cecil Balmond were among those providing items for the capsule buried in the foundations of the new museum at the former Commonwealth Institute on London's Kensington High Street.
Sir Terence contributed an iPhone 4s, a tin of anchovies, and a bottle of 2012 Burgundy to the capsule, while Hadid put forward a model of the MAXXI museum in Rome and an architecture book by Patrik Schumacher.
John Pawson, whose practice designed the scheme for the new museum, contributed a model of a 1949 Wish Bone Chair.
Expected to open in 2015, the new Design Museum will be placed in closer proximity to the V&A, Science Museum and Natural History Museum, than its current Shad Thames base.
Culture Secretary Ed Vaizey said it was fitting that the museum was relocating to the former Commonwealth Institute as the world's leading centre for contemporary design.
"This will be a tremendous boost for our home-grown creative talent, as well as our international reputation as a leading player in design, intellectual property and valuable, bright ideas," he said.
"And it will breathe life back into a building that deserves to have an important purpose."
The Design Museum said £36.3 million had so far been secured towards the new centre's construction. The most recent cost for the work is £100 million.
Chelsfield, developer of the whole site, has donated the building and land valued at £15 million, together with £20 million towards the cost of redeveloping the building.