Developer makes high-profile appointment for newly formed role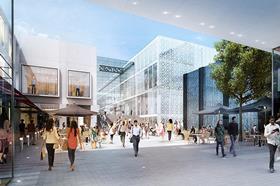 Property developer Hammerson has created a new managerial role to take over responsibility for its £6.2bn prime retail portfolio.
Mark Bourgeois, executive director of property investor Capital & Regional, has been appointed to the position. He will also sit on Hammerson's group executive committee.
Following the firm's entry into the Irish retail property market last year, Hammerson said the new role will "strengthen its strategic retail credentials".
Bourgeois will assume overall responsibility for leasing, asset management and operations across Hammerson's shopping centre and retail parks portfolio in the UK and Ireland.
As part of the change in structure to its management team, Martin Plocica, currently director of UK and Ireland shopping centres, will step back from the business on a day to day basis and leave next year.
David Atkins, CEO of Hammerson, said: "The ever increasing pace of structural change in retail has led us to revaluate how we operate as a business and how we drive forward the various divisions."
He added that the recently created role brings a "new level of expertise and skills" and is in line with the company's ambitions.