Work involves turning grain silo into art museum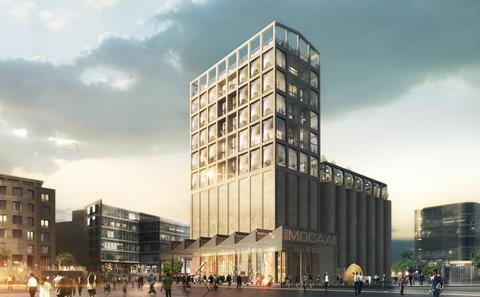 Thomas Heatherwick has unveiled plans for a scheme to turn a former industrial building in Cape Town into a new museum.
The 57m tall Grain Silo, which was built in 1921 and was once the South African city's tallest building, will become the new home for the Zeitz Museum of Contemporary Art Africa. The collection will be shown across 9,500sq m of space over nine floors.
Heatherwick is working with local practices Van Der Merwe Miszewski and Rick Brown Associates. Another Cape Town practice Jacobs Parker will be the lead designer for the fit-out.
The silo has been disused since 2001 and features 42 vertical concrete tubes at 33m high and 5.5m wide.
"There is no large open space within the densely packed tubes and it is not possible to experience these volumes from inside," Heatherwick said. "Rather than strip out the evidence of the building's industrial heritage, we wanted to find a way to enjoy and celebrate it. We could either fight a building made of concrete tubes or enjoy its tube-iness."
The new museum, which is part of the 123ha V&A Waterfront site, a cultural and historic hub on the waterfront, will have 80 galleries, 18 education areas and a rooftop sculpture garden. It is due to open in 2016.