Tory peer Lord Fink worth £160m, according to this year's rich list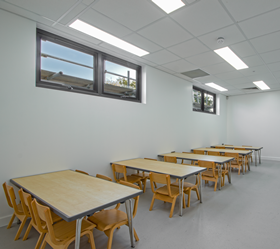 Former co-treasurer of the Conservative party and hedge fund guru Lord Stanley Fink has invested £3m in Project Etopia, a manufacturer of modular homes and school buildings.
The Cambridge-based firm produces the buildings in four weeks, with units featuring smart technology, mechanical ventilation, heat recovery, air purification, daylight mimicry lighting and solar power.
Fink, who made his £160m fortune in hedge funds and hotels, became a director of Project Etopia in June and his investment will mean the business can scale up its operations over the next two years, according to Joseph Daniels, the firm's founder and chief executive.
"We're going to lead the way in providing state-of-the-art housing for a reasonable price tag, while continuing to develop our technology to make each project superior by design and with ever shorter build times," Daniels said.
Fink, who made this year's Sunday Times rich list of the country's 1,000 wealthiest people, labelled Project Etopia "a novel, credible, affordable and environmentally-friendly way to provide starter homes for young people.
"Short build times, truly desirable houses and a broken housing market are three good reasons why Project Etopia has a colossal opportunity to deliver a lasting social impact."
Project Etopia recently completed a school (pictured) with Mitie at Brightlingsea in Essex.