Developer looks to raise development cash and pay back debts through bond offer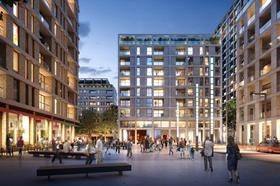 Developer Helical Bar has announced it will make a £85m bond offering to raise cash to pay back its debts and fund new development.
In a statement to the City, the firm said the total value of the bonds, which will be issued by Helical Bar (Jersey) Limited, could rise to £100m.
It said the bonds would be convertible into shares in 2019, subject to a raft of conditions being met.
It said: "The net proceeds of the bonds will be used, initially, to repay the group's existing revolving credit facilities, which will remain available to redraw at a later date.
"In due course, the net proceeds will be used, if required, to provide funding for its development pipeline and, upon identifying suitable opportunities, to add to the group's investment portfolio."