Civil engineer repays £1.5m in debt a year after buying itself out of administration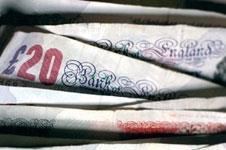 Civil engineer Hewlett Construction has cleared £1.5m of administration debt a year after a management buy-out from its former administrator BDO, the firm has said.
Under its former name, Hewlett Group, four of its subsidiaries were placed into administration in January 2013 – however senior managers rescued the firm days later with a management buy-out, saving 300 jobs.
At the time managing director Alan Cooper criticised the firm's former bank Lloyds for its decision to call in BDO, damaging its reputation.
A year on Cooper says the new firm, Hewlett Construction, has cleared all outstanding debt to creditors via BDO.
Cooper added: "It has been a tough journey to collect old debts on behalf of old company creditors, but we are pleased with the final result.
"It is really positive news for us and for creditors of the old business. We are also currently pursuing further debts, which mean our creditors are due to get more than was originally predicted.
"This repayment marks the end of a very long campaign that started within days of the administration and management buyout. The management buyout allowed us to secure a future for the business, significantly enhancing the prospects for creditors."
The firm was won new contracts since the buy-out for Bela Partnership and the South Yorkshire Passenger Transport Executive.
Following the administration and subsequent change in ownership Hewlett lost its place on one of its most high-profile jobs, the £600m Birmingham New Street station revamp in February.