The new boss of HS2 has identified at least £1.5bn in cost savings in London alone from the £43bn project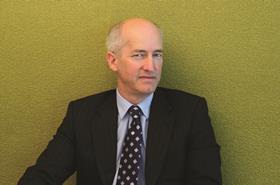 Sir David Higgins, who took over as chair of HS2 in January is next week set to outline the findings of his report into ways to reduce the cost of HS2.
According the Financial Times, Higgins is expected to recommend a major revamp of Euston station, along the lines of neighbouring King's Cross, that would be paid for through property development around the site.
The plans for Euston station were scaled back last year in an effort to trim costs, but under current plans it is set to cost £1.2bn.
Higgins is also expected to recommend the scrapping of the proposed link between HS2 and HS1 - the high-speed line between King's Cross and the Channel Tunnel - which is priced at between £300m and £500m.
Higgins' report is also expected to recommend shortening the construction period for the line by starting work in the south and north as soon as possible.