Work is part of wider mixed-use scheme at Hertfordshire site
Higgins has won a £44m deal to build more than 200 homes at a former Shredded Wheat factory in Hertfordshire.
Production of Shredded Wheat at the grade II-listed site in Welwyn Garden City started in 1926 before closing in 2008 after manufacturer Cereal Partners shifted UK production to Somerset.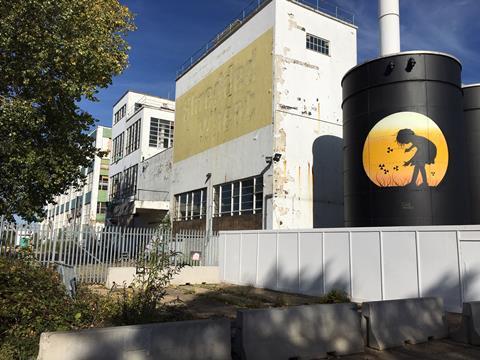 Designed by Collado Collins, the work for Metropolitan Thames Valley Housing will involve building 208 homes at the mixed-use site known as the Wheat Quarter.
In a planning proposal submitted two years ago, the site, which is next door to the town's railway station, has room for up to 1,340 homes as well as office and retail space.
Collado Collins' plans for the housing association and Plutus Estates were approved by Welwyn Hatfield Borough Council in December last year.
The Wheat Quarter will also include an art hub, museum, office space, a community building and a health centre. The art hub and museum space has been designed by Tate St Ives architect Jamie Fobert.