Six spots up for grabs under six year deal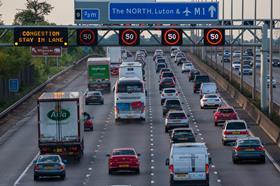 Highways England is searching for six consultants to carry out £260m of work advising it on its roads investment strategy.
Under a new framework, three lots are for work on schemes with a client budget of less than £100,000, while the remaining three will be on projects above this figure.
The lots each cover two regions of England which have been bundled together: South West and Midlands; East and South East; and North East and North West.
Highways England said no firm will be appointed to more than one lot and applicants cannot apply to more than three lots.
The framework will last for six years but the agency said most of the work will be allocated in the first four years.
Interested firms have until 20 September to apply and can access tender documents here.