EDF chief executive Jean-Bernard Levy says he expects a final investment decision to be taken this year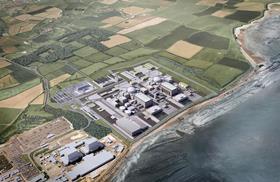 A final investment decision on Hinkley Point C will be taken "this year" according to EDF chief executive Jean Bernard-Levy.
Speaking at a conference in Brussels yesterday, Levy told the audience he expects a decision this year on the £18bn nuclear power plant in Somerset.
He said: "We are working actively today with our Chinese partners to complete the discussion that we are having and announce a final investment decision very soon."
When asked whether "very soon" meant this year, he replied: "If in my thinking very soon did not mean this year, I would be disingenuous."
Levy did not confirm whether a decision would be made before or after the EU referendum on 23 June.
He previously insisted a potential Brexit would not have an impact on the project, and said main construction work was still expected to start in 2019.