But EDF Energy no longer promising final investment decision this year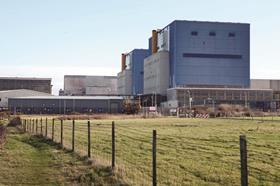 Construction of the UK's first nuclear power station in decades took a step forward today as the industry regulator approved its design.
The design for the EPR reactor, which EDF is proposing to use for both its reactors at its new power station at Hinkley Point in Somerset, was given the green light by the Office for Nuclear Regulation and the Environment Agency this morning.
Site specific licences for the project are yet to be awarded and will require further assessment by the regulator.
Colin Patchett, acting chief inspector of nuclear installations at the Office for Nuclear Regulation, said the reactor "met the high standards we insist upon".
Vicent de Rivaz, chief executive of EDF Energy, said the granting of permission "represents four years of hard work". He added: "It allows our project have a stable design before we start, offering a huge boost for the predictability."
But EDF have yet to make their final investment decision on the plant and de Rivaz said this would be at the "earliest possible date" – a change from statements in recent month in which EDF had said it expected to make a decision before the end of the year.