HMRC is reorganising its property portfolio and is to set up 13 new regional offices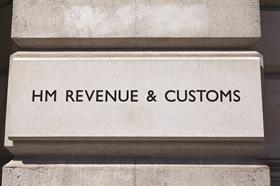 Turner & Townsend have been picked by HM Revenue & Customs as its strategic delivery partner to help deliver 13 new regional tax offices.
HMRC is overhauling its property portfolio as part of plans to save the taxpayer £100m over the next decade. The regional centres will enable more work to be moved out of expensive central London locations.
The 13 new sites will be located across the UK, from Belfast to Croydon, and will be fully operational by 2021.
T&T is to provide HMRC with a full range of advisory services, from project and supply chain management, assurance and project support to communications and stakeholder management.
The consultant will also be managing HMRC's "Building our Future" programme for an initial period of three years, with the option for the contract to be extended for a further two years thereafter.
Jon White, UK managing director at Turner & Towsend said: "HM Revenue & Customs' 'Building our Future' is a major programme of both ambition and complexity – and is set to dramatically improve HMRC's infrastructure and efficiency."