Pilot scheme aims to improve quality of new homes and information provided to prospective buyers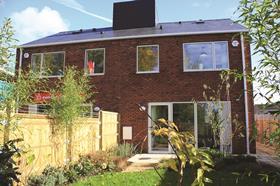 Contractors and housing associations will be among the first to take part in a pilot designed to improve the quality of new homes and the quality of information provided to prospective residents and purchasers.
Launched this week as part of the Mind the Gap campaign, supported by Building, the home labelling pilot will be undertaken by Willmott Dixon for its private rented homes, architect PRP and registered provider Home Group.
The pilot will see homes designed using BIM software, which will be able to give consumer information on the floor space, storage space, predicted energy costs and daylight levels in the home.