Former Haringey council boss Nick Walkley is to take on the role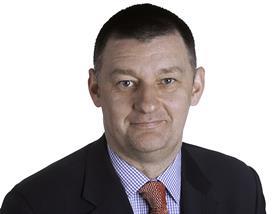 The Homes and Communities Agency (HCA) has appointed Nick Walkley as its new chief executive.
He takes over from Mark Hodgkinson who was appointed on an interim basis back in April, after Andy Rose resigned from the post to take the role of chief executive at global infrastructure consultant GIIA. It is expected Walkley will assume his new role in late February.
Walkley (pictured) has spent the last four years as chief executive of Haringey Council where he led the restructuring of the local authority and helped attract £1bn of funding for the regeneration of Tottenham. Prior to this he was chief executive of Barnet Council.
Sir Edward Lister, chairman of the HCA, said: "I am delighted to have found someone with Nick's impressive leadership track record and passion for transforming housing delivery. He is experienced in commercial partnerships, highly innovate and has a strong reputation for delivery."
Communities Secretary Sajid Javid added: "Nick's experience of working with local authorities on housing and other regeneration projects will be invaluable in his new post. The HCA has a big role to play in driving forward the government's house building ambitions and creating a housing market which truly works for everyone."
Walkley said: "I am incredibly passionate about addressing the housing shortage to give more people the opportunity to have a home of their own.
"We need to develop new partnerships and bring fresh ideas to the industry and local government to unlock increased housing supply and transform the market. I am excited by this opportunity to establish a new operating model for the HCA so we work flexibly with local places around the country to deliver the Government's ambition to increase housebuilding."