Nick Walkley will step down on 28 February
The chief executive of Homes England is to leave the agency at the end of next month.
Nick Walkley joined the Homes and Communities Agency as chief executive in March 2017 and led an overhaul of the organisation, leading to its relaunch as Homes England in February 2018.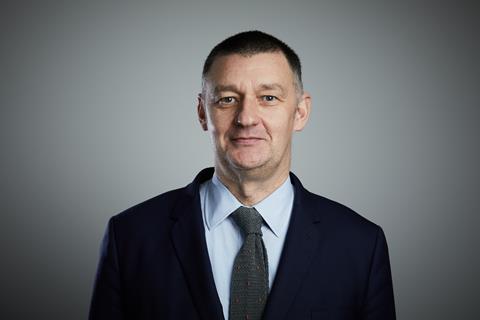 Walkley said: "I'm very proud of what we have achieved and I would like to thank my colleagues and our many industry partners for their dedication and support.
"Homes England is well-positioned to support the country's economic recovery and I wish my colleagues the very best."
The unexpected announcement of Walkey's departure comes after the appointment of Peter Freeman as the new chair of the agency at the end of October. Walkley's statement did not offer a reason for his departure, however a Homes England spokesperson said his departure was "for personal reasons".
He will step down on 28 February. Gordon More, the agency's chief investment officer, will act as interim chief executive officer, supported by chief financial officer Lynda McMullan and the rest of the executive team.
His departure means Walkley is set to leave the organisation one month before the 31 March Help to Buy deadline.
The scheme had been due to finish at the end of February but earlier this month Homes England extended the completions cut-off point up to 31 March.
Freeman said: "On behalf of the board and colleagues, I would like to thank Nick for his outstanding leadership in building a dynamic, commercial delivery agency.
"The country faces some crucial choices about how we emerge from the pandemic and Homes England stands ready to support the government in stimulating economic recovery and increasing housing supply."
During Walkley's tenure, the government's housing agency agreed strategic partnerships worth a total of £1.7bn with housing associations, including significant land acquisitions and developments such as Burgess Hill, in Sussex, York Central and Northstowe, in Cambridgeshire.
It also established a partnership with Sekisui, Japan's biggest housebuilder, to work with Urban Splash and transform modular construction in the UK.
Former RIBA president and HTA chair Ben Derbyshire said he was caught off-guard by the announcement. He tweeted: "Surprised and sorry to see @HomesNickW leave @HomesEngland. One of the most important jobs in housing. What next, I wonder?"