New procurement process to come in to effect next July
Homes England is set to scrap its plans to re-tender its delivery partner panel – announcing it will now change the way it procures housebuilders.
From July next year, a new dynamic purchasing system (DPS) will replace the current delivery partner panel (DPP3), which had been due to be re-tendered.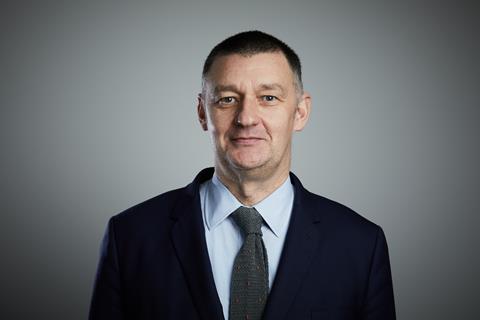 Earlier this year, the agency said firms looking to be part of its next delivery partner panel – the current version of which includes many of the UK's largest housebuilders and residential developers – will be required to meet specific criteria as a condition for taking part.
The DPS is planned to open for the first round of applications from this coming April.
Housebuilders will have the option to apply to join the DPS at any time as the government's housing agency's pipeline of sites coming to market are publicised on the Homes England Land Hub or are brought forward by public sector landowners.
Homes England chief executive Nick Walkley (pictured) said: "Our new DPS, with its new flexibilities, new membership criteria and more effective approach to marketing sites, will benefit our partners in the public sector and the housebuilding sector, particularly new entrants and SMEs."
The DPS will be available for use by other public sector bodies, including local authorities and registered providers, to procure a housebuilder or contractor to build homes on their land.
The DPS will introduce different categories of membership with Homes England saying that SMEs bidding to deliver smaller sites will benefit from simpler entry criteria, while the entry criteria for developers bidding to deliver larger strategic sites will be proportionately more stringent.
Larger developers will be expected to demonstrate leadership around issues such as design quality, building safety and improving equality and diversity in the industry, the agency added.
It said throughout the length of the DPS, housebuilders will be able to apply to enter new categories and amend their membership, giving SMEs the ability to take on more ambitious schemes as they grow.