Designs sought for new visual culture centre as RIBA sets up new Hong Kong chapter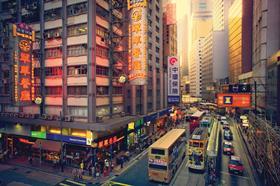 Hong Kong's West Kowloon Cultural District Authority has launched a design competition for a museum of visual culture "on a par" with New York's Museum of Modern Art.
The call to international architects came hours before the Royal Institute of British Architects (RIBA) held the inaugural meeting of its new Hong Kong chapter.
The 60,000 m2 museum, dubbed "M+", will be situated on Kowloon's waterfront, at the edge of a 14 hectare park. It will a world-class permanent visual-culture collection, as well as providing space for artists to meet, exhibit and experiment.
M+ executive director Lars Nittve said the project sought to redefine the public's understanding of museums.
"It aims to be a museum that is rooted in and shaped by its location - Hong Kong. A museum for its time and place also requires a building for its time and place," he said.
"We are looking for a design team who share our values and ambitions and will work with us to set M+ apart as an entirely unique museum."
Up to six design teams will be shortlisted in December, for a final appointment scheduled for summer 2013. The deadline for expressions of interest is October 15.
Meanwhile, RIBA's launch of a Hong Kong chapter this week was hailed by British Consul-General Andrew Seaton as "another sign of the continued strong growth in business and professional links between the UK and Hong Kong".
The institute said it had some 600 members in the former colony and mainland China, and that the chapter would enable it to offer increased support and provide networking opportunities, a forum for local activities and continuing professional development.
RIBA President Angela Brady said that as home to some of the world's best architecture, Hong Kong was "a perfect base" for the institute to promote the important role of architecture throughout the wider region.