Client behind two proposed nuclear power plants recruits senior executives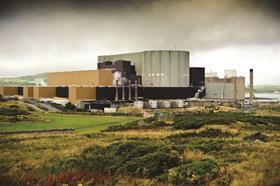 Horizon Nuclear Power has made three senior appointments, as its preparations to deliver two massive nuclear power plants at Wylfa, Anglesey and Oldbury-on-Severn in Gloucestershire gather pace.
Horizon has appointed Tim Eaton to the executive management team as commercial director.
Eaton joins from KBR Qatar, where he as commercial manager for the $32bn Doha Expressway roads programme.
Mark Lunn joins Horizon's executive management team as engineering director.
Lunn joines from enriched uranium manufacturer Urenco UK, where he was chief engineer.
Horizon has appointed John Hegarty as head of operational development. Most recently he was at Canadian energy firm Bruce Power.
Alan Raymant, chief operating officer of Horizon, said: "I am delighted to welcome Tim, Mark and John to the team.
"They bring with them a wealth of experience from across the nuclear sector and, more widely, in the field of infrastructure delivery.
"They will be invaluable as we accelerate our development into a major UK utility and nuclear operator and the appointments are testament to our growing organisational capacity and capability."