RICS survey reports lowest rate of house price growth since June 2013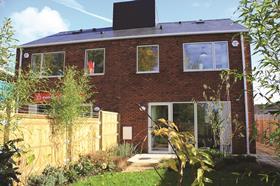 The growth in house prices has slowed to its lowest rate in 16 months, according to the latest RICS Residential Market Survey.
The survey found that in September a net balance of 30% of surveyors reported prices rose in the last three months, the lowest result since June 2013.
It also found that the number of new buyers in the market fell for the third consecutive month.
In London prices fell for the first time in over three years, as new buyer demand fell for the fifth consecutive month, which is the first time it has fallen for that length of time since April 2012.
Surveyors reported a "return to more sensible prices" as the stock coming onto the market remained virtually unchanged in September.
Simon Rubinsohn, chief economist at the RICS, said demand and supply were "more balanced" than they had been in previous months, lessening the pressure on prices.
He said: "This is a healthy development. Part of this is down to the Bank of England becoming more vocal about the risks, part of this is down to affordability, part of this is down to the new mortgage rules and part of this is down to expectations of higher interest rates."
"However ideally, more supply should be coming onto the market, but with interest rates still at historically low levels and long term house price expectations positive, households are not under any real economic pressure to sell."
But the survey also found that surveyors expected prices to rise in the next three months in every region except London. Over the next year surveyors forecast a 2.1% average rise in prices across the country.