RICS report a rise in house prices in May as new homes coming on to the market fall to lowest level since records began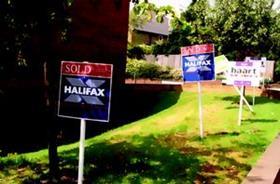 House prices rose in May as the stock of homes per UK surveyor fell to its lowest point since the data series began in January 1978.
RICS UK Residential market survey said 34% of surveyors saw prices rise as supply to the market declined for a fourth consecutive month.
There was also a drop in new instructions in May reported by 19% of those surveyed with many of those surveyed expressing surprise at a lack of a "post-election bounce" in this area. UK-wide listings have failed to see any meaningful growth since the middle of 2013.
Simon Rubinsohn, chief economist at RICS commented that "there had been some hope that the removal of political uncertainty would encourage more properties onto the market but the initial indications are that this is not proving to be the case. As a result, it is hardly surprising that prices across much of the country are continuing to be squeezed higher with property set to become ever more unaffordable."
He added that "there is no real confidence that the measures necessary to deliver a meaningful boost to new supply will be put in place anytime soon. Significantly, away from the South East, the strongest price growth is anticipated in the North West which is envisaged to benefit economically from the focus of the government on developing the 'Northern Powerhouse' centered on this area."
RICS reported that surveyors saw highest price growth over the last three months in the North West, Northern Ireland, East Anglia and the South West.
Tenant demand also continued to increase in May for a fifth consecutive month and respondents to RICS survey said they anticipated rents to continue to rise across the UK for the next three months.