Developers could pay for quicker planning under new government plans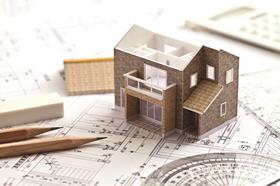 Planning applications could be fast-tracked for a fee in a bid to boost housebuilding.
New proposals set out by the government will see councils compete to process planning applications and be able to offer fast track application services, like those available for getting a passport.
Developers will be able to choose whether to submit their plans to the local council, a competing council or a government approved organisation that would process applications up until the decision point.
Councils will be able to offer the fast-track service through either competition pilots or a devolution deal.
Decision making on planning applications will remain with the local council.
Communities secretary Greg Clark said: "Council planning departments play a vital role in getting local housebuilding off the ground, but for too long they have had no incentive to get things done quickly or better, resulting in drawn out applications and local frustration."
He added that the proposals will be a "boost for housebuilders" and will help local residents "get a planning permission for home improvements through their local council quicker."
A consultation on the competition pilots and fast track services has been published by the communities department today.
Reacting to the proposals, Bovis Homes chief executive David Ritchie said the shake-up could result in quicker planning applications.
The firm aims to win consent for schemes within 13 weeks of submission, but this can "sometimes take six months". He added: "If a private firm can do it quicker that's got to be a positive".