Roofers complain of surging prices and poor availability amid demand from the US, China and Russia
Suppliers to UK housebuilders have warned that a global spike in demand for construction products has put the industry at risk of "running out" of supplies of basic materials.
Roofing industry bodies have come together to warn housebuilders over the "serious challenge" now posed by the lack of availability of materials, in particular the European softwood relied upon to make roofing battens, which has seen prices rise by 50%.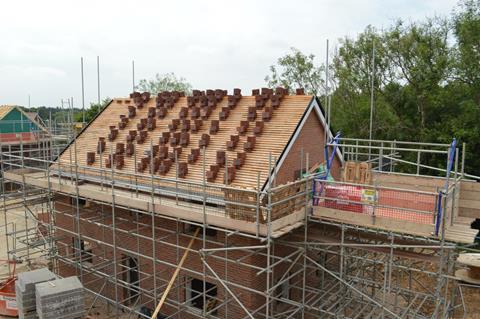 A surge in demand for timber from the US, China and Russia is being blamed for sharp price rises and worsening shortages of basic materials, after half of US and Canadian sawmills were shut in the first pandemic lockdown.
In a joint statement the National Federation of Roofing Contractors (NFRC) and large specialist roofing firms Avonside Group, Marley and SR Timber, said the problem was fuelling steep and rapid cost inflation for roofing contractors.
The statement said specialists were "running out of materials because the housebuilding supply chain is struggling to hold back the tide of global factors that are far beyond the UK's control".
> Analysis: How the materials squeeze is affecting construction
> Also read: CLC floats rationing materials as shortages worsen
The rises come at the same time as British Steel has informed customers it is not currently taking more orders due to a global shortage of the material, with prices having risen nearly 50% on a year ago. Global raw materials shortages are also being exacerbated by covid and Brexit-related import delays.
Last month the RICS warned that materials shortage now posed the biggest threat to growth in the construction sector, while the Construction Products Association has said that delays putting in place a post-Brexit product certification system could bring supplies to a "grinding halt" later this year.
Stuart Nicholson, roof systems director at Marley, said: "It remains extremely challenging to secure the raw materials needed to produce and supply finished products. Marley has strong relationships and a robust supply chain with more than 60 timber mills. However, even considering this, current demand levels are outstripping supply."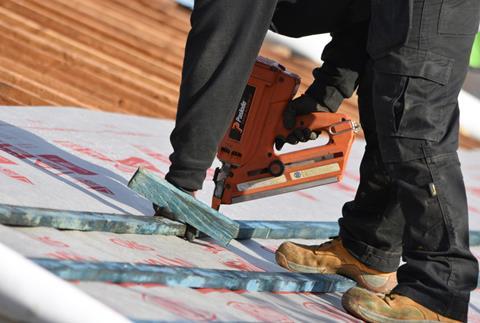 James Talman, chief executive of the NFRC, said: "We are currently seeing unprecedented shortages of roofing materials, in particular timber. Unsurprisingly, this is the top concern for roofing contractors – above covid and Brexit.
"Whilst our supplier members are doing all they can to alleviate shortages, it will still be some time before we are back to steady levels of supply, and homebuilders therefore need to work collaboratively with roofing contractors to plan ahead, build in lead times, factor in price rises and ensure flexibility in contracts."
Avonside Group's CEO Eddie Stanton said the price of roofing batten had already risen 50% over the past six months, and supply lead times are getting longer. This is putting enormous pressure on the housebuilding supply chain, especially roofing contractors, in terms of what price increases they can absorb and what they have to pass on."