Housing secretary has announced Homes England's new strategic partners
Homes England has unveiled its next wave of strategic partners with housing secretary James Brokenshire confirming the eight groups that will be given a £497m funding boost to build affordable homes
The housing associations set to benefit from the funding are Bromford, Curo & Swan, Liverpool Mutual Homes & Torus, Longhurst & Nottingham Community Housing Association, Together, Walsall Housing Group, Yorkshire and Your Housing Group.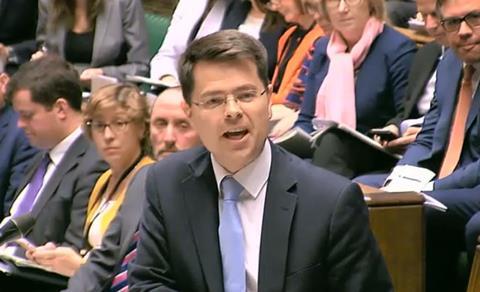 This lot of funding will be used to build more than 11,000 new affordable homes, including properties for social rent.
The addition of these associations takes the number of Homes England strategic partners to 21, with the government forking out almost £1.7bn to deliver an extra 39,000 new housing starts by 2022.
The first phase of funding and strategic partners was announced last July.
Under the strategic partnerships, housing associations are expected to provide at least 1,000 new homes by March 2022, increase housing starts by at least at least a quarter and include some homes for social rent within the schemes they bring forward.
Brokenshire also announced that Homes England had agreed a £9m funding deal with Apex Airspace Developments to support a project to build rooftop properties.
The properties – which will be built on five sites across the capital – will largely be built offsite before being winched on top of buildings.
The first of the homes will be completed by the summer, while a total of 78 rooftop homes will be built under the three-year deal.
The five sites in the capital are in Tooting, Wanstead, Walthamstow, Putney and Wallington.
Homes delivered will be priced within the Help to Buy threshold to help support more people into home ownership.