NHF says 86% of its members have supported controversial policy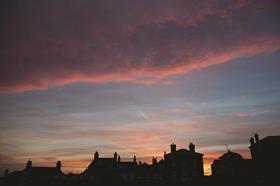 Housing associations have overwhelmingly voted in favour of voluntarily adopting the Conservative government's Right to Buy policy.
The trade body for housing associations, the National Housing Federation (NHF), said 86% of its members had voted in favour of the deal, which was struck between the NHF and communities secretary Greg Clark last week.
The deal - which sidesteps the need for legislation and helps avoid the risk of the sector being reclassified as public rather than independent - extends the opportunity for discounted home ownership to 2.3 million people.
The news will dismay the Labour party, which at its conference last week vowed to fight the extension of Right to Buy to housing associations.
The government has agreed to fully compensate housing associations for discounts offered to tenants, and housing associations would retain the sales receipt to enable them to reinvest in the building replacement homes.
Under the deal, housing associations retain the discretion not to sell in certain circumstances - for example where a property is in a rural area and could not be replaced, or where it is adapted for special needs tenants. In that event, housing associations would offer tenants the opportunity to use their discount to buy an alternative home from either their own or another association's stock.