Procurement For All to begin procurement process in April, with work to start next February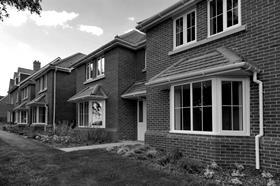 A consortium of housing associations has announced plans to re-procure its £64m maintenance framework.
Procurement For All (PFA), which delivers £52m of work each year for 20 housing associations through 14 frameworks, will begin the procurement process for the new reactive maintenance and voids agreement in April, with works due to start in February 2016.
The company launched its current agreement in April 2012, and says it will have delivered about £7.5m of savings for social landlords by the time it comes to an end in March 2016.
Keith Armstrong, managing director at PFA, said: "The framework is the only one of its kind serving social housing providers and has been hugely successful in delivering savings of more than 10% on projects to our members."
The PFA consortium was formed in 2005. Its 20 housing association members manage a total of 290,000 dwellings.