Bank of England governor Mark Carney fires warning as house prices rise 8.9% year on year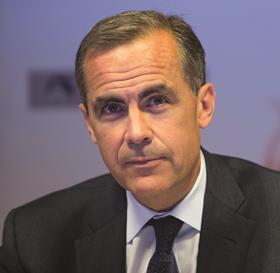 Britain's booming housing market represents the "biggest risk" to the economic recovery, Bank of England governor Mark Carney has warned.
Carney said he was concerned about the dangers of a "big debt overhang" building up as approvals for large mortgages increase, in an interview with Sky News's Murnaghan show yesterday.
He said the Bank was monitoring the situation but there was little it could do about the "deep, deep structure problems" in the housing market, with demand outstripping supply.
Carney noted that in his native Canada there were half as many people as in the UK, yet twice as many houses are built every year.
Property website Rightmove said this morning that house prices climbed at their fastest rate for more than six years in May, rising 8.9% year on year.