Full details of ministerial portfolios still to be announced after death of Queen yesterday
Marcus Jones has departed the housing minister role as the team at the Department for Levelling Up, Housing and Communities (DLUHC) continues to take shape.
The Nuneaton MP, who backed Rishi Sunak in the contest to become Conservative party leader, took over the housing portfolio in July in the wake of his predecessor Stuart Andrew's departure from government as part of the mass walk out of ministers in the lead up to Boris Johnson's resignation as prime minister.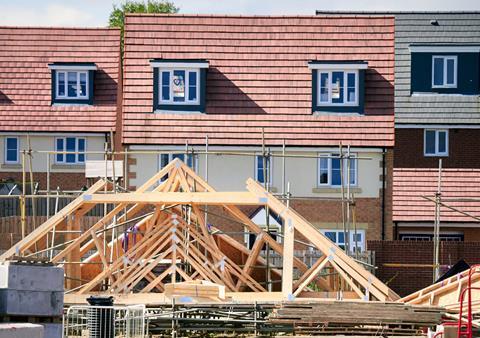 The departure of Jones means his successor will be the government's fourth housing minister since the beginning of 2022.
Andrew took over from Chris Pincher, who later faced allegations of groping which set in train the events that led to Johnson's departure this week.
The new housing minister will be the 13th since the Conservatives re-entered power at the 2010 general election.
Jones' portfolio covered planning, leasehold and freehold 'abuses', housing supply, design, home ownership, right to buy reforms and the affordable housing programme.
He was also helping to steer the Levelling Up & Regeneration Bill through Parliament.
See also>> Seven things you need to know about new housing secretary Simon Clarke
Hughes has said that he has resigned in order to focus on defending his constituency of Walsall North at the next general election.
Paul Scully has been confirmed in post as local government minister and it was announced, just before the announcement that the Queen had died, that Durham MP Dehenna Davidson is joining the DLUHC as a parliamentary under-secretary of state.
However further details of ministerial portfolios, including the construction minister, have yet to be revealed with further announcements likely to be delayed by the death of the Queen yesterday.