Peter Freeman given Homes England job after departure of Sir Edward Lister to be Downing Street adviser
The government has appointed the former co-founder of developer Argent to be the next chair of housing quango Homes England.
Housing secretary Robert Jenrick described Peter Freeman as one of the most distinguished figures in the industry, given Argent's work delivering acclaimed regeneration schemes at King's Cross in London and Brindley Place in Birmingham.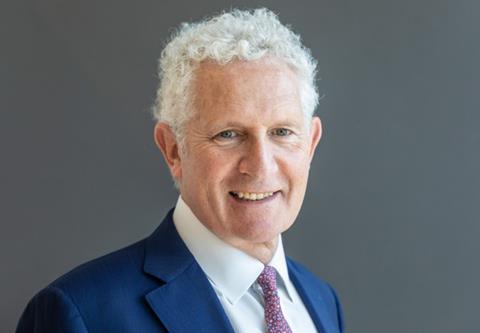 The housing ministry said Freeman (pictured) had been appointed to "transform" how Homes England operates, while driving the delivery of "much needed homes" and protecting 2.3 million construction jobs.
Freeman's appointment comes after the previous chair, Sir Edward Lister, was appointed by Boris Johnson as one of his key advisers upon becoming prime minister.
Trained as a solicitor, Freeman founded Argent alongside his brother, Michael, in 1981, and has since written books on property and served as a non-exec director at a series of property companies, including Land Securities.
Subject to approval of the appointment at a scrutiny hearing in front of the housing, communities and local government select committee, Freeman will serve a three-year term as chair.
Jenrick said: "Peter has a track record of world-class regeneration and it is this along with his drive to create places people want to live that makes him a superb candidate to support our ambitious housing agenda."
Freeman said: "I believe we can, and must, deliver on the promise to provide homes to allow all to experience a better quality of life."
Homes England administers the Help to Buy scheme and National Affordable Housing Programme, while working with local authorities and developers to progress key developments and building out its own land holdings.
Freeman will work alongside chief executive Nick Walkley, who has been in post since March 2017.