Chancellor announces measures to boost affordable housing and remove dangerous cladding from high-rise buildings
The housing sector has welcomed the decision by Rishi Sunak to use his 2020 Budget to announce a series of spending initiatives, including a £12bn five-year affordable housing programme.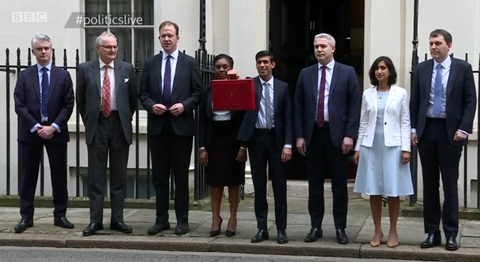 The funding settlement includes £9.5bn of new money, with the whole £12.2bn programme covering the five years from 2021 to 2025.
The spending settlement represents an increase on the current £9bn five-year affordable housing programme from 2016 to 2021.
The announcement of £1bn extra to cover the cost of re-cladding tower blocks clad in flammable material has also been welcomed. Responding to demands from campaigners, the building safety fund will be able to be used to pay for replacing cladding of other types than the ACM used on Grenfell Tower.
The chancellor also announced further allocations from the government's Housing Infrastructure Fund, and a reduction in the rate at which councils and social landlords can borrow against the Public Works Loan Board to build new housing.
Other housing measures included:
A £400m fund to help combined authorities build homes on brownfield fund
The announcement of a joint plan and development corporations to deliver the ambition for one million homes in the corridor linking Oxford, Milton Keynes and Combridge
A full review of the terms on which the Public Works Loan Board lends money
A pledge to introduce a Single Housing Infrastructure Fund in the forthcoming spending review
More devolution to local government and particularly combined authorities, with a funding deal announced for the West Yorkshire Combined Authority
A stamp duty surcharge of 2% for foreign buyers
David Montague, chief executive of social landlord and developer L&Q said the Budget was "upbeat" and contained "none of the threats or actions feared by our sector."
He said: "A commitment to invest £600 billion in capital projects over the next five years, a £12 billion extension to the Affordable Housing Programme, a £1.1 billion Housing Infrastructure Fund, £650 million to help bring an end to rough sleeping and a £1 billion Building Safety Fund are all very good news.
"It was also encouraging to see that home ownership isn't the only game in town."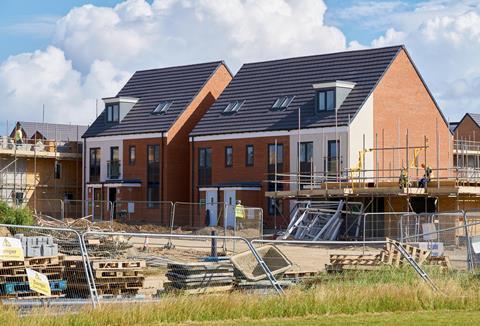 Polly Neate, chief executive of homelessness charity Shelter, said the housing announcements were an important first step, but "not job done".
She added: "To see housing in the government's infrastructure revolution and the biggest cash injection in a decade is good news. The big question is how much of this money will be put into the social homes we desperately need to end the housing emergency, and transform the lives of millions.
Tom Slingsby, chief executive of affordable homes developer Southern Grove, said the cash boost for affordable homes would underpin building for many years to come and "was a declaration of war on a housing crisis that isn't going away."
He added: "We know from conversations we have constantly with housing associations that the appetite is there to keep building through economic cycles and this fund will ensure that will happen."
Meanwhile, David Westgate, group chief executive at Andrews Property Group, welcomed the announcement of a £1bn Building Safety Fund.
He said: "The key issue, as ever, is how quickly the funds can be called upon and if there are any specific criteria that must be met for developments to be eligible.
"The funds have officially been made available but the logistics have yet to emerge. In the meantime many people's lives have been put on hold as they cannot secure mortgage finance and they cannot sell their homes.