Former Olympic boss appointed to lead welfare reform at the Department for Work and Pensions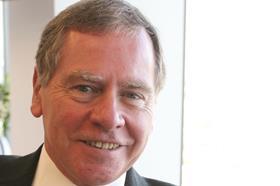 Former Olympic construction director and current Laing O'Rourke director Howard Shiplee has left the construction world to take up a role heading up the government's new benefits system.
Shiplee will leave Laing O'Rourke in May to take up the post. He has been at the firm since October 2011 and will now lead the roll out of the government's Universal Credit system which makes significant changes to the way people's welfare benefits are calculated.
Shiplee thanked Laing O'Rourke for "expediting my release to take up this exciting challenge".
He added: "The Department for Work and Pensions(DWP) is delivering the most important and far reaching reform to the welfare system in a generation.
"I am delighted to be joining the DWP during such a key period of change and am excited by the challenges ahead and the opportunity to work with colleagues throughout the organisation to deliver this significant landmark programme."
Robert Devereux, permanent secretary for work and pensions, said Shiplee's "know how and experience" would be "invaluable" to the roll-out of Universal Credit.
He added: "Howard has a wealth of experience in the successful delivery of projects of significant scale and complexity."