Arup, Mott MacDonald and Aecom to provide early engineering and environmental services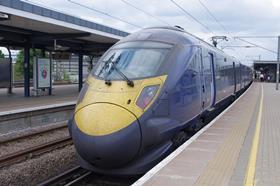 Engineers Arup, Mott MacDonald and Aecom have picked-up £7.4m of work on the second phase of HS2.
The firms have been appointed to provide engineering and environmental services on three sections of the northern part of the high speed rail line between Birmingham and Manchester and Leeds.
Their assessments and designs will form the basis of consultation with stakeholders later this year.
Aecom will provide engineering design for the route between Birmingham and Manchester for £3.1m; Mott MacDonald will work on the route from Birmingham to Leeds for £3.2m and Arup has been awarded a £1.1m contract to develop sound demonstrations to be used as part of the consultations on both branches of the line.
Alison Munro, chief executive of HS2 Ltd, said: "We have achieved a tremendous amount so far and we now have an excellent team in place to take phase two forward to the next stages including the consultation, which has been brought forward to start later this year."