Allan Cook took over from Sir Terry Morgan in December 2018
HS2 chair Allan Cook has resigned, just over two years into the role.
Cook, who took over from Sir Terry Morgan in December 2018, has said he will leave the post at the end of July.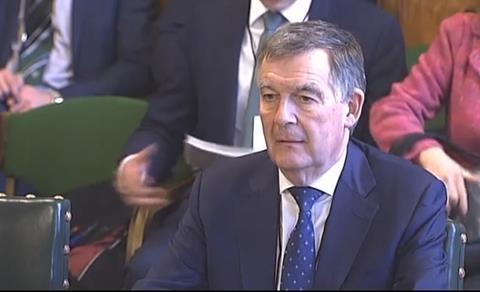 Morgan stood down from the position after just six months in the role following revelations that autumn about the delays and cost blowouts on the Crossrail scheme which Morgan was also chair of.
Cook's move was announced by Andrew Stephenson and in his letter to the HS2 minister, the former Atkins chair said he had timed his departure to line up with the scheduled start of tunnelling.
He added: "A project of this scale and ambition will encounter challenges but it is vital we understand the prize: a low carbon railway for Britain that will make us a better connected and fairer country, bringing careers, jobs and prosperity to the towns and cities that need it most."
Commenting on the departure, Stephenson praised Cook for stepping in when he did.
The minister went on: "Allan's work has helped foster a culture of greater openness and transparency at a time when it was needed most at the company, and I am thankful for his tireless efforts as chairman.
"His work has ensured that the construction of this critical project is now underway, creating tens of thousands of skilled jobs, kickstarting our economy and helping us build back better from covid-19."
During his tenure as chair, Cook undertook an extensive review of the project which revealed ground conditions were to blame for the scheme's ballooning budget and delays.
In addition to his role at Atkins, Cook, who is a chartered engineer, is a former lead non-executive director for the then-Department of Business, Innovation and Skills under the coalition government and served as the chief executive of manufacturing company Cobham from 2000 to 2009.