Close to 400,000 contracts will be handed out on £100bn project
HS2 is estimating 95% of the 400,000 contracts that will be up for grabs on the £100bn project to go to UK firms, according to the minister in charge of the project.
Andrew Stephenson said project bosses expect 380,000 jobs to be handed to British firms.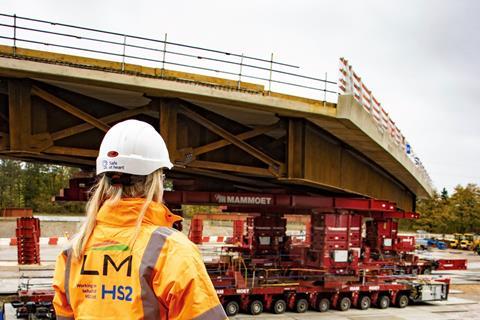 In a written House of Commons answer, he told MPs: "The project already has 13,000 workers in the UK employed on it and the construction of phase one will see HS2 create and sustain a further 22,000 jobs over the coming years, with many more in businesses and factories around the country through an estimated 400,000 supply chain contract opportunities.
"HS2 Ltd estimate that 95% of those contract opportunities will be won by UK based businesses, with around two thirds being SMEs."
Stephenson's comments came in response to a question from Labour MP Kevan Jones about whether transport secretary Grant Shapps had considered the potential merits of setting a minimum threshold for the involvement of UK companies in the project.
Answering on behalf of his boss, Stephenson said the transport department had not made this assessment as UK procurement law does not permit public sector bodies to set targets for goods and services based on country-specific locations.
He said that despite the lack of a requirement to hire British firms, HS2 had a strong track record of supporting British businesses with 98% of the 2,000 businesses that have already delivered work on the project being UK-based. Around 70% are SMEs.
Yesterday, HS2 unveiled details of its next meet the contractor event which will take place online later this month.
As part of the initiative, 1,100, 15 minute one-to-one meetings will be available for potential suppliers to discuss upcoming contract opportunities with the companies awarding them.