Former Aecom executive Richard Robinson joined last September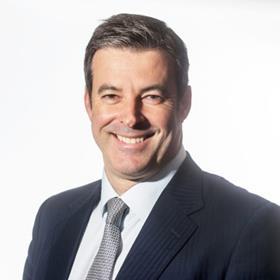 Management churn at HS2 is set to continue with another senior boss announcing their departure – less than a year after arriving at the government-owned firm.
Richard Robinson, chief operating officer at HS2, has been placed on restricted duties ahead of his departure from the rail delivery body next month, Building understands.
Robinson (pictured) was Aecom's chief executive for civil engineering across Europe, the Middle East, India and Africa before becoming second-in-command at HS2 last September.
Robinson, who leaves for a job in the private sector, will initially be replaced by an interim chief operating officer, it is understood.
HS2 lost its phase 1 managing director June, while its phase 2 boss left last November after less than a year in the role.
The firm has also had three chairmen in little over a year, after Sir David Higgins stepped down at the end of July 2018 and Terry Morgan left in December – to be replaced by Allan Cook.
Mark Thurston, who has been the chief executive of HS2 since 2017, said: "We can confirm that chief operating officer Richard Robinson has decided to leave HS2 Ltd to take up a new senior role in the private sector. We wish him every success in his new position."