Railway has recently been forced to reprocure key schemes
HS2 is set to host an industry day to measure the interest of contractors ahead of awarding a contract for tunnel and lineside M&E work.
In a Prior Information Notice, HS2 said it was looking to meet with firms to outline its strategy for the contract.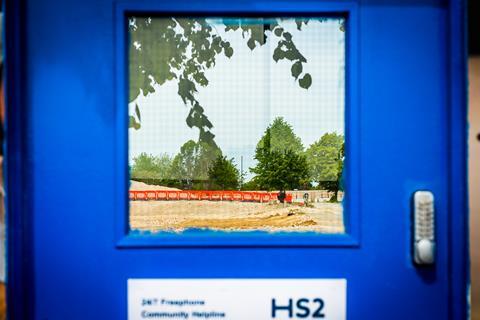 It said: "HS2 Ltd is hosting an industry event on 4 September to engage with the market, sharing its vision and to gain proactive market intel for the procurement of tunnel and lineside M&E."
A timetable for the procurement of the job is expected to be outlined at the event.
The bidders day will be hosted in central London on 4 September – the day after a similar event in Birmingham which HS2 is running after being forced to come up with a new strategy for £1.5bn worth of contracts to build overhead catenary and trackwork due to a lack of contractor interest.
Those contracts are for work on Phase 1, the stretch of line running from London Euston to Birmingham Curzon Street, as well as Phase 2a, from Birmingham to Crewe.
HS2 also had to scrap the process to find a contractor for the £435m station in the middle of Birmingham because not enough firms were prepared to build it under the terms they were given.
In both cases HS2 said it had "recognised the current market conditions are challenging and the increasing concern regarding risk transfer and have therefore revised our position to provide a better balance and overall outcome".